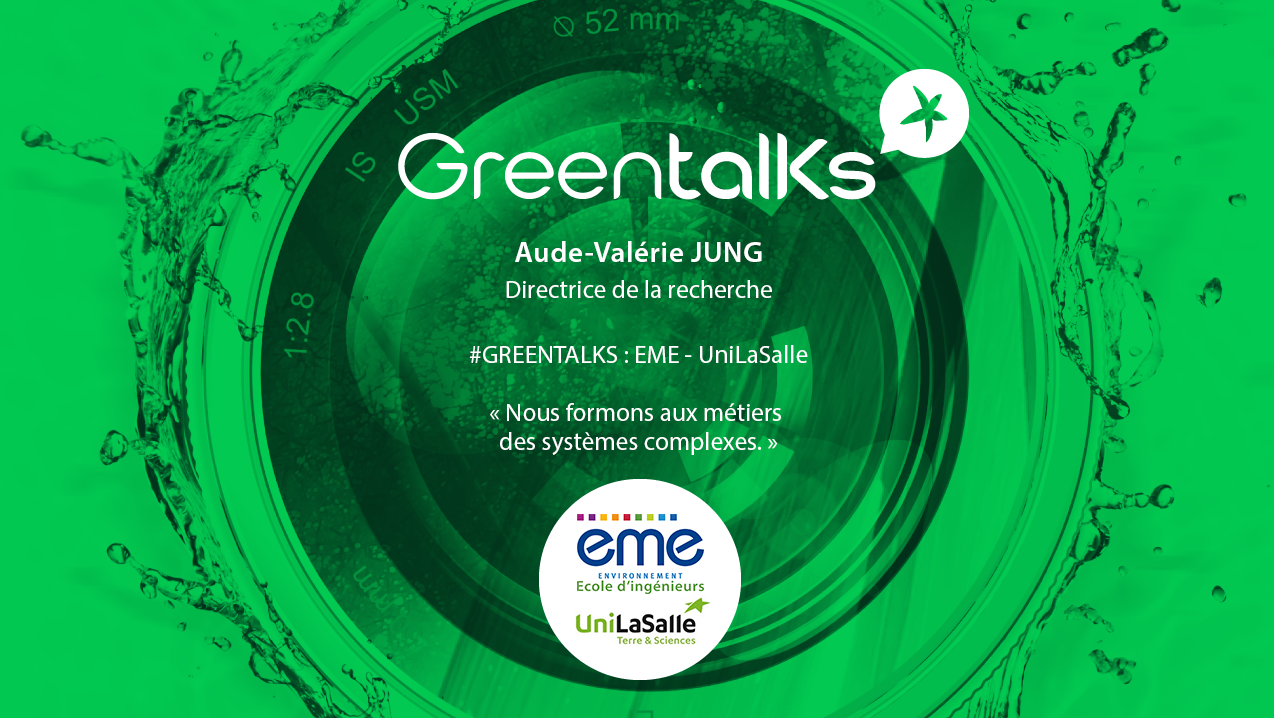 Aude-Valérie Jung, Director of Research at EME - UniLaSalle
"We train professionals who work with complex systems."
How was EME born?
The School of Environmental Professions (EME) was born in 1992. We are located near Rennes. It was born from the desire of several actors (industrial and local authorities) to form a new generation of environmental specialists. It carries the distinction of being a 1901 Law Association. EME is therefore managed by its members and occupies itself with furthering the general interest with a commitment to public service missions. It is an Private Higher Education Institution of General Interest recognize by the State (EESPIG).
How has EME evolved?
In the beginning, EME specialized in water and waste. Basically, we were learning how to depollute. Then we began to integrate environmental assessments, life cycles, industrial ecology, urban metabolism (considering a city like an organism by counting what going in and what goes out), new forms of energy....Our recent merger with the UniLaSalle school of engineering now permits us to reinforce the connections between agroecology, health-food, and renewable energies.
What is special about EME?
We are practitioners of the environment at many different levels : from process to implementation. Today we can no longer be content in providing one-hit solutions to problems. It is now a matter of prevention, management, and treatment in an institutional context. Our curriculum therefore should teach how to set up new organisations, and how to work within the ecosystems of actors.
What exactly are the professions you train?
Well, we train professionals who work with complex systems. They may be QSE (Quality, Safety, Environment) management engineers, responsible for training or project management within the domain of depollution, waste treatment, or environmental or sustainable development managers.
What drove you to partner with the Deauville Green Awards film festival?
Well firstly the visibility that the festival provides! And also the student participation. Through the films of the festival they're able to see how to communicate issues, environmental initiatives, the politics of societal responsibility… On this basis we organise video debates at the school. Finally, the festival helps us to develop our corporate and organisational networks linked to the environment.
Interview conducted by Alexandre Pasche, agence Eco&co