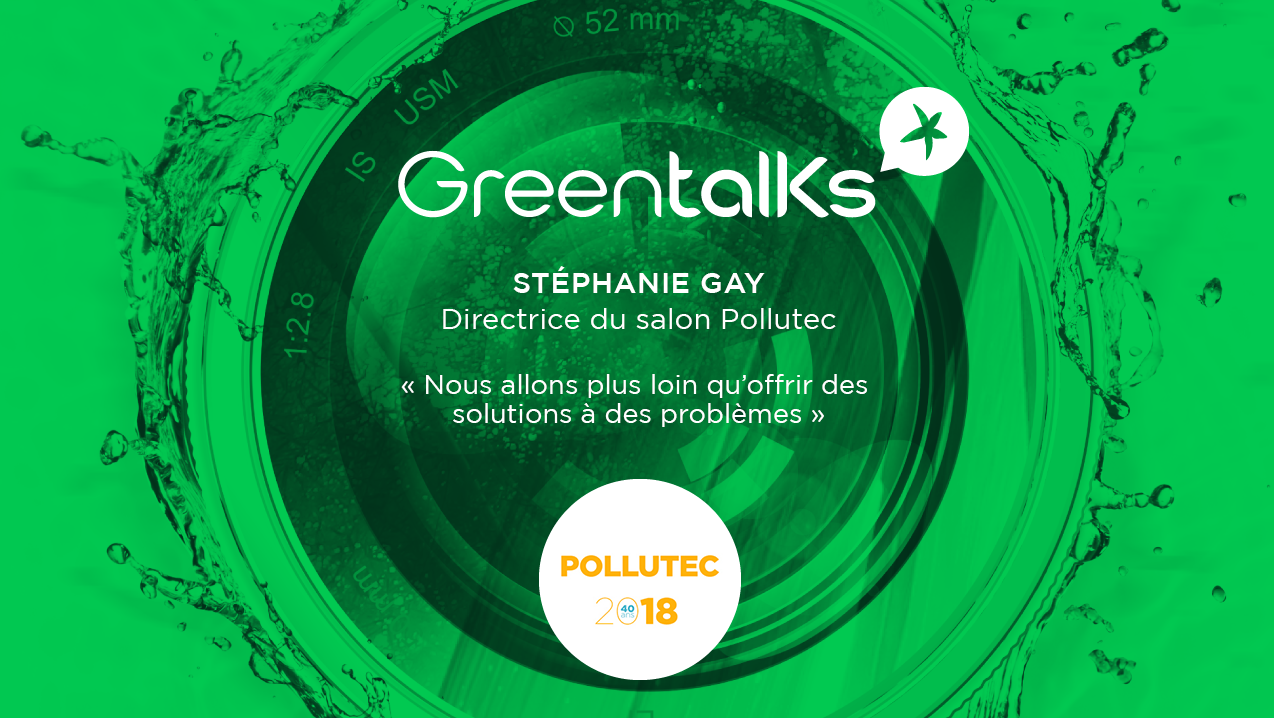 STÉPHANIE GAY, Pollutec Show Director
"We go further than offering solutions to problems."
When and how was Pollutec born?
The brand was created in 1978, so Pollutec has existed for 40 years! The first editions brought together the activities of those addressing Water, Waste, and Air pollution by proposing a unique gathering of solutions by industry and communities encouraged by the regulations to intervene on their environmental impact. Today it brings together no less than 14 environmental movements. In addition to the traditional sectors, you will find soil remediation, risk management, energy efficiency, renewable energy production, biodiversity preservation, transport and mobility, all responding to challenges such as: the sustainable city, the sustainable industry, the sea and the coastline and also addresses the agricultural sector and the specific challenges of hospitals.
What makes Pollutec special?
Well, the idea was to bring together all sectors of the environment in one place. This made it possible to have a global or transversal vision that was more adapted to the needs of communities and industry and more conducive to the deployment of innovation. This is the big difference with other shows dedicated to a specific market (energy, transport, building ...). In Germany, there are trade shows dedicated to water and waste. The show's offer is made up of thousands of medium-sized, small or very small companies that offer a variety of unique solutions to the world.
Another fundamental point to the success of such a unifying event is its organizing committee, which brings together the historical sectors (water, waste, air) and the emerging ones: energy, recycling, biogas, ecological engineering, and the players in the field. 'engineering.
What are your next goals?
When Nicolas Hulot came last year to the show, he was very enthusiastic. He told us "Your show is making a difference ". I believe that we go further than offering "solutions" to problems. We have innovations of course, but our purpose is to show how environmental technologies can ensure sustainable growth in the various countries of the world, especially in emerging countries. Africa is for us a priority area with which the collaboration is of a renewed richness every year.
What drove you to form a partnership with Deauville Green Awards?
We must evolve our brand to better meet the needs and expectations of citizens. Pollutec must be a mediator; it must develop the solutions between the actors and the public. By bringing together communication on the environment and sustainable development, Deauville Green Awards can help us better communicate on obscure sectors, trades, techniques that are or will be of paramount importance.